Snacks. Couch. Games. Snacks.
Four Tacticans stayed up gaming for 24 hours as part of Extra Life, the global game-a-thon in support of local Children's Miracle Network hospitals.
In Winnipeg, that's the Children's Hospital Foundation, who were so grateful to receive the support, they sent Dr. Goodbear to cheer us on. Which really helped.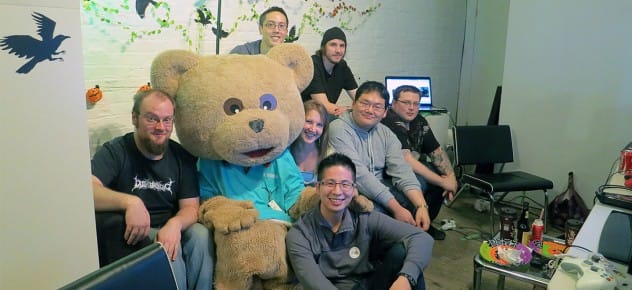 Extra Life has raised more than $5.5 million, and Tactica was happy to score $1000 in donations from friends and family. That money will help Children's Hospital buy medical equipment, conduct research & give comfort to patient's families. Over 120,000 kids visit the hospital each year.
Staying up for 24 hours is. Not. Easy.
Tactica was lucky that lots of people dropped by throughout the night to keep us awake. New faces on the livestream kept the gaming going.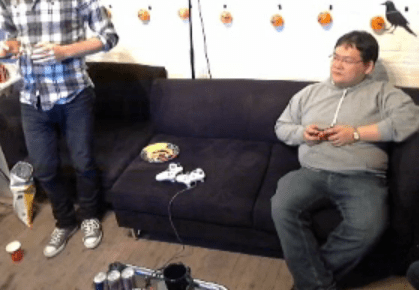 "I kind of felt like a zombie. If I sat down, I felt like closing my eyes." said Ryan.
"Same as Ryan," said top fundraiser Chris, who's totally grateful for the support (financial & stream-based) of his friends.
"I felt like a zombie," offered Dennis, who watched in awe as Chris blazed through Dark Souls in 3h 30m. Dennis himself could never achieve that level of awesome.
"I'm definitely getting older." commented team captain Robin.
There are a lot of snacks left over, so drop by Tactica if you like, um, high-energy food.