On October 25th we'll be staying up ALL DAY AND NIGHT playing video games to raise money for the Children's Hospital Foundation here in Winnipeg. Please donate now — every tax-deductible dollar will go to help sick kids facing scary stuff like cancer, cystic fibrosis, and injuries.
Watch us LIVE for 24 hours!
We'll be doing a 24 hour livestream of the gaming marathon on Twitch.tv where you'll be able to watch the gameplay action, and a feed from our camera – we'll wave once in a while so you know we're still awake!
Watch us LIVE! (starting 9:00 am CST on Saturday October 25)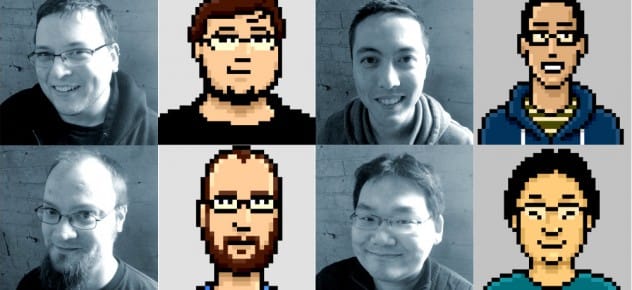 Here are some of the highlights you'll see from us on Saturday (times are in Central)
24 hours of Retroulette
9:00 am Saturday – 9:00 am Sunday
Watch as we play from a totally random selection of such classics (and stinkers) as: Battletoads, Blaster Master, Cheetah Men, Bible Buffet, Wild Guns, Ghosts and Goblins, and hundreds more!
Shadow of the Colossus (9:00 am)
The Extra-Life marathon has given Ryan a chance to finally play this ground-breaking game.
Super Mario World (1:00 pm)
One of the best games ever made?
Heavy Rain (4:00 pm)
Chris' most despised game – he has pledged to throw an hour against it for a good cause. A few of his choice complaints:
The plot is unbelievably contrived, and FULL of holes.
The entire game is super pretentious.
Most of the characters are super bland and uninteresting.
The twist near the ending is AWFUL and makes no sense.
The few potentially cool things they hint at get tossed to the wayside.
Voice acting is super weak and kinda bad.
The game flat out lies to you pretty much, and makes many of your choices entirely pointless.
Darksouls – Speed-run Race! (6:00 pm)
Chris and his crew will race to complete Dark Souls as quickly as humanly possible.
Mini-game Potpourri (11:00 pm)
A mix of quick mini-games like Dino Run and Groin Gravitators (if Robin can find someone to play this with him).
Five Nights at Freddy's (12:00 am)
This scary game is perfect for midnight — be sure to watch our reactions on this one!
Grim Fandango (3:00 am)
Ryan's quest to get this old game working has paid off, but will he have the energy at 3:00 am to play it?
Games by Cactus (5:00 am)
Some weird games at 5:00 am will be perfect for our sleep deprived brains!
So come watch us and support a good cause!
See you on October 25!