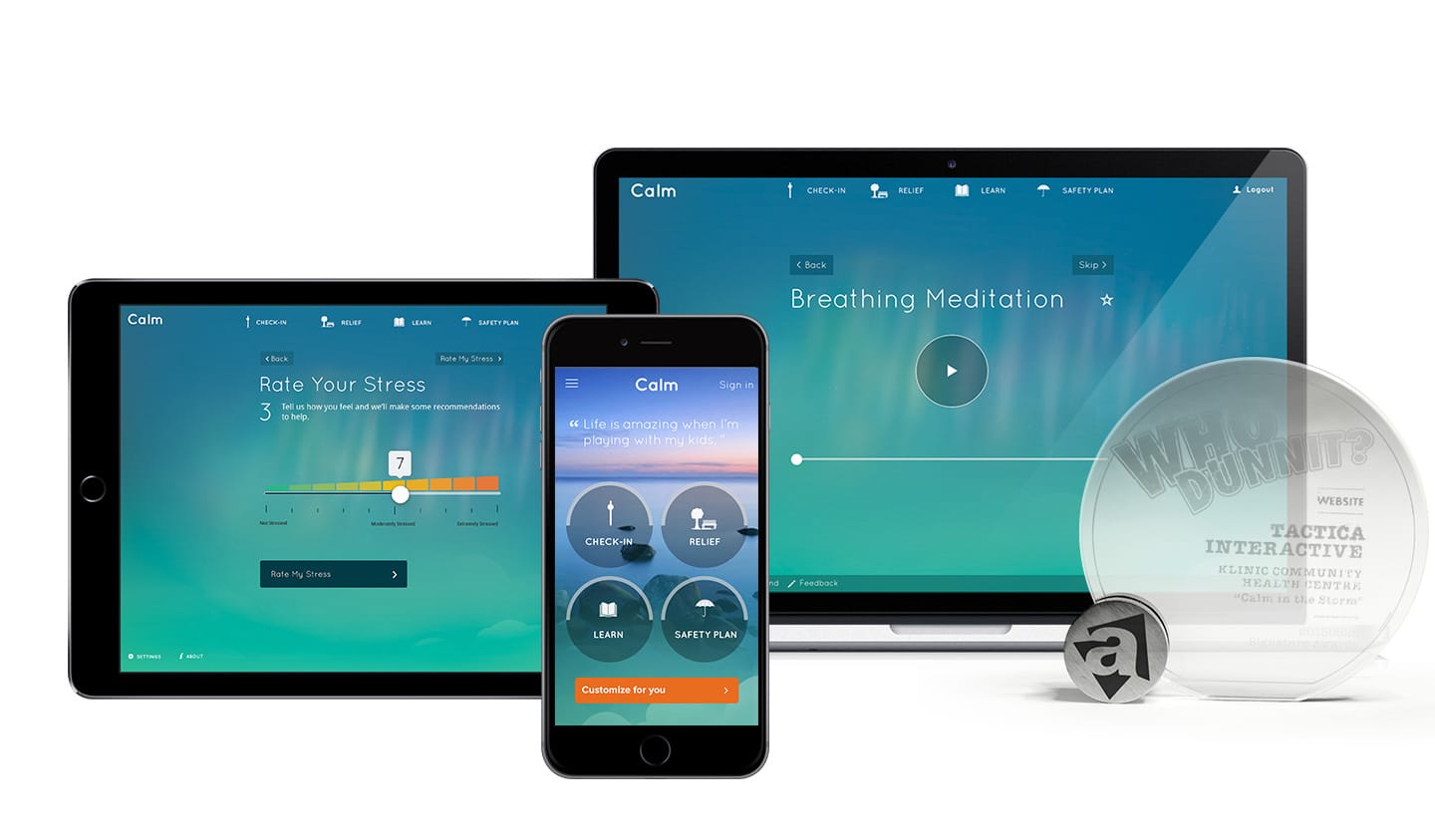 Tactica Interactive was honoured to receive the best website award at the Winnipeg Advertising Association's 2015 Signature Awards for our Calm in the Storm web app developed in collaboration with Klinic Community Health Centre, Canadian Association of Suicide Prevention (CASP), and Winnipeg Suicide Prevention Network.
Calm in the Storm helps people assess, manage, and understand their stress. Most importantly, the app is there for users in times of crisis. If the app detects high risk symptoms or elevated stress levels it makes a suggestion for the user to contact a crisis centre. Using geolocation the app recommends the crisis centre phone number closest to the user's current location in Canada.
"We were thrilled to work together on this project to create such an important tool for managing stress and reducing suicide risk." Nicole Chammartin, Executive Director, Klinic Community Health Centre.
"Tactica loves to create apps that help make people's lives better," says Tactica's CEO Kevin Glasier. "We hope this award can bring greater awareness to Calm in the Storm and the importance of mental health."
Tactica also received a runner-up certificate in the competitive best website category at the 2015 Signature Awards for our project Taking Back the Years.
The Signature Awards are an annual celebration of local creative talent. Founded in 1988 by the Advertising Association of Winnipeg, this premiere event showcases the best advertising, marketing and design produced in Manitoba the previous year and is judged by an international panel of industry peers.