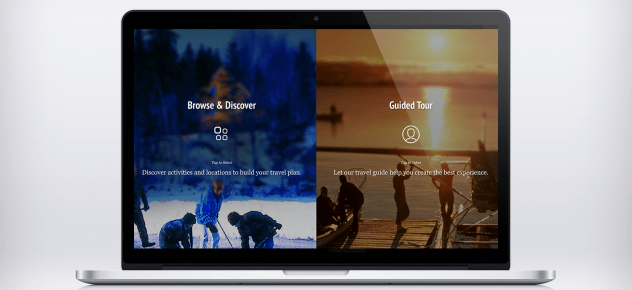 Tactica Interactive was honoured to receive the best website award at the Winnipeg Advertising Association's 2016 Signature Awards for our interactive website developed in collaboration with Travel Manitoba.
The heart of the interactive installation is the Travel Planner, an intuitive and impactful tool that helps visitors plan their perfect trip. The Travel Planner allows visitors to:
self-identify and uncover their perfect attractions based on lifestyle, season and interests;
search and explore based on their specific interests and needs, or be inspired and discover travel ideas based on collective social recommendations and compelling imagery;
add items to their travel plan or choose from and customize preset itineraries; and
take away and share their travel plans through their mobile device, social media or print copies.
The Signature Awards are an annual celebration of local creative talent. Founded in 1988 by the Advertising Association of Winnipeg, this premiere event showcases the best advertising, marketing and design produced in Manitoba the previous year and is judged by an international panel of industry peers.